The new (old) picture...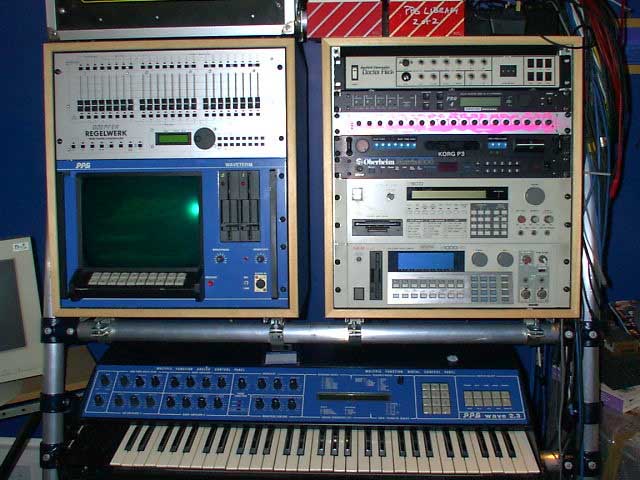 Back in a previous incarnation of the studio. The left hand one contains the Regelwerk and the Waveterm (the bottom of the EDP Wasp is just visible on top) The right (top to bottom) Dr Flick synchroniser, Kenton Pro 4 MIDI/CV, Freeform Analogue Technology PCP 330 vocoder, Korg P3 piano module (in custom rack) Oberheim Matrix 1000, Akai S900 and Akai S1000HD. Below is the PPG Wave 2.3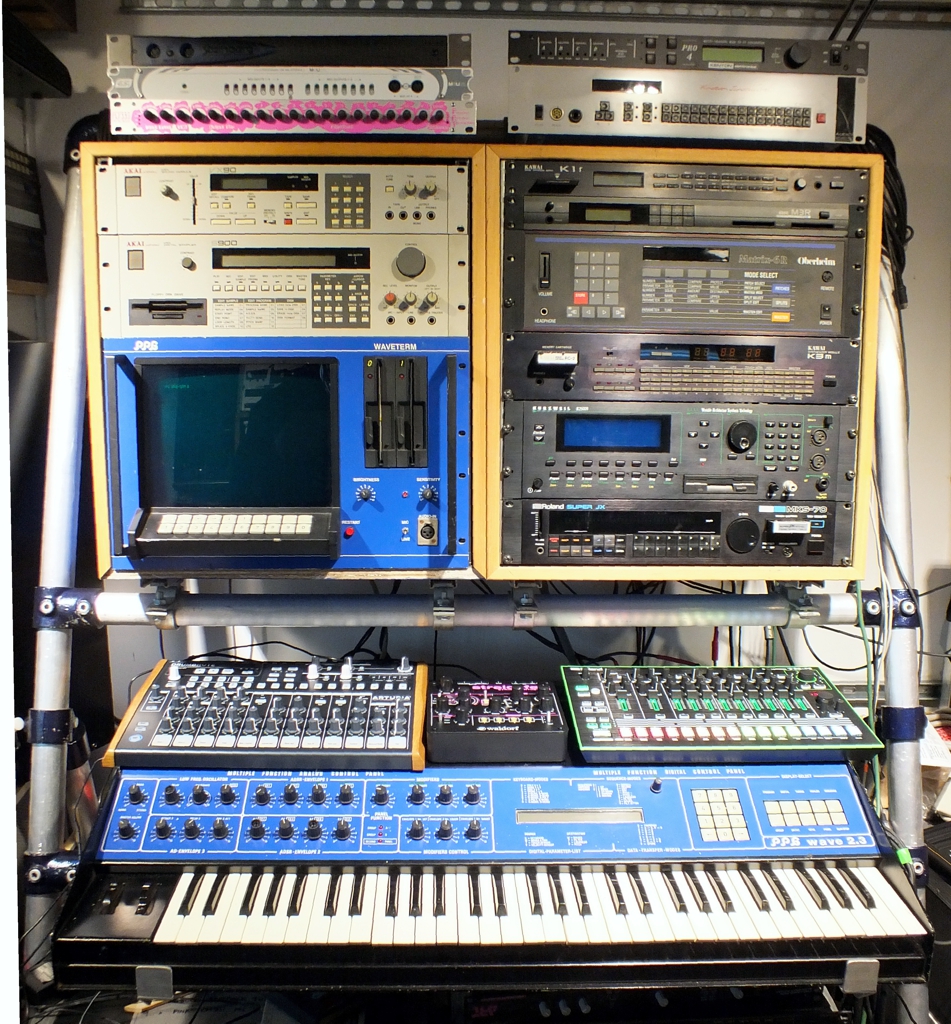 The latest iteration of the studio A-frame. Left stack, top to bottom: Midex-8, ESI M8U, FAT PCP-330, Akai VX90, Akai S900, PPG Waveterm B, Arturia Drumbrute & Waldorf Streichfett, PPG 2.3 (before new bushes being fitted to the keybed!) Right stack Kenton Pro-4, Function Junction, Kawai K1r, Korg M3R, Oberheim Matrix 6R, Kawai K3m, Kurzweil K2500R, Roland MKS-70, Roland TR-08 Sorry about the blurry shot and bad light!